There is a huge number of various dating apps and sites for different people and goals. For instance, you might prefer international dating, so you can choose international dating sites. Or if you are looking for a wife and marriage, you can choose a mail-order bride site. But if you are a gay man of a bigger size, where would you start looking for a partner? That's right, on BiggerCity. This website is a safe place for people who are attracted to representatives of the same sex.
About BiggerCity
While using BiggerCity, you don't have to be afraid of expressing yourself or your feelings. This app caters to the interests of the so-called chubs and bears (men of bigger size) and chasers (those who are fond of chubs and bears). The site is used to establish different types of relationships, based on members' needs. You can meet a long-term relationship partner, or you can try something new, etc. What is important is that the site is for adults.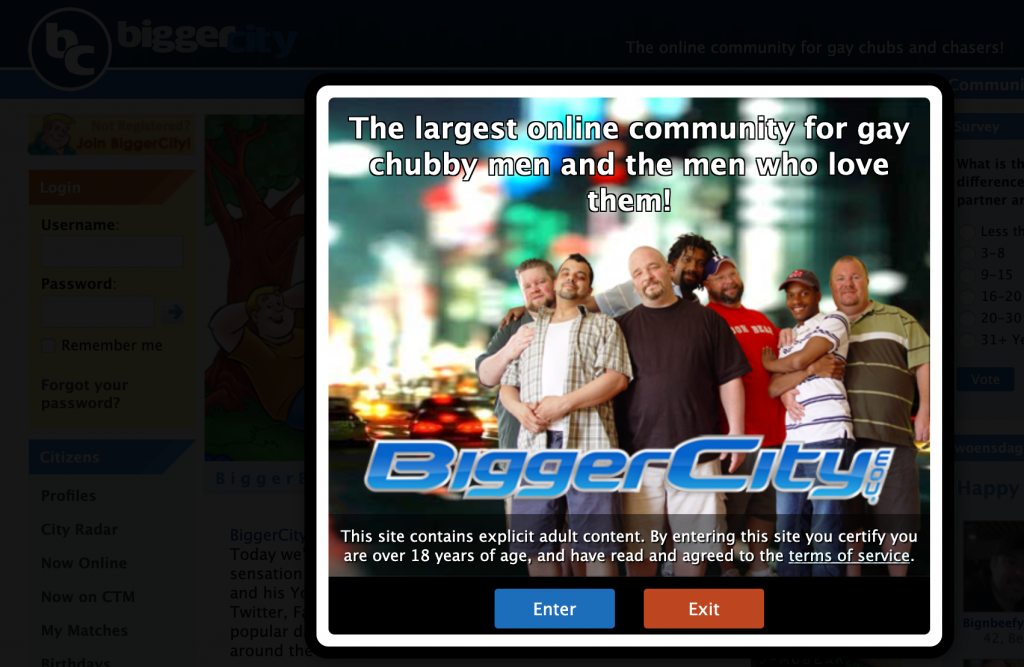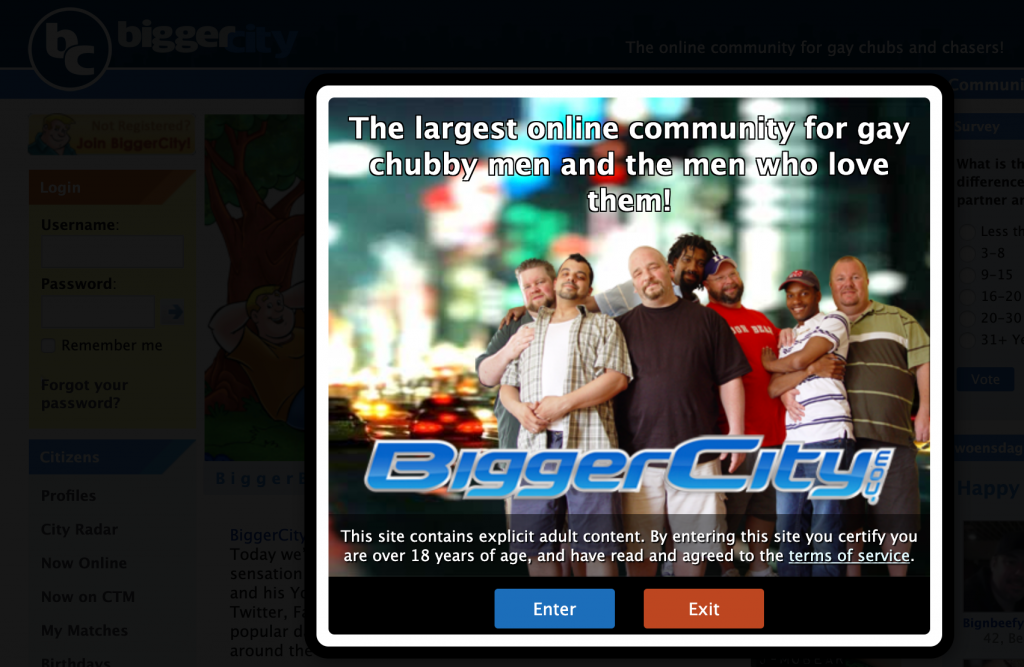 Registration
The registration will take around two minutes including the verification with email. You can add some personal information, such as preferences and other things. But it won't take more than 10 minutes. You can immediately switch to a paid membership because free membership won't give you anything good except testing the searching tool.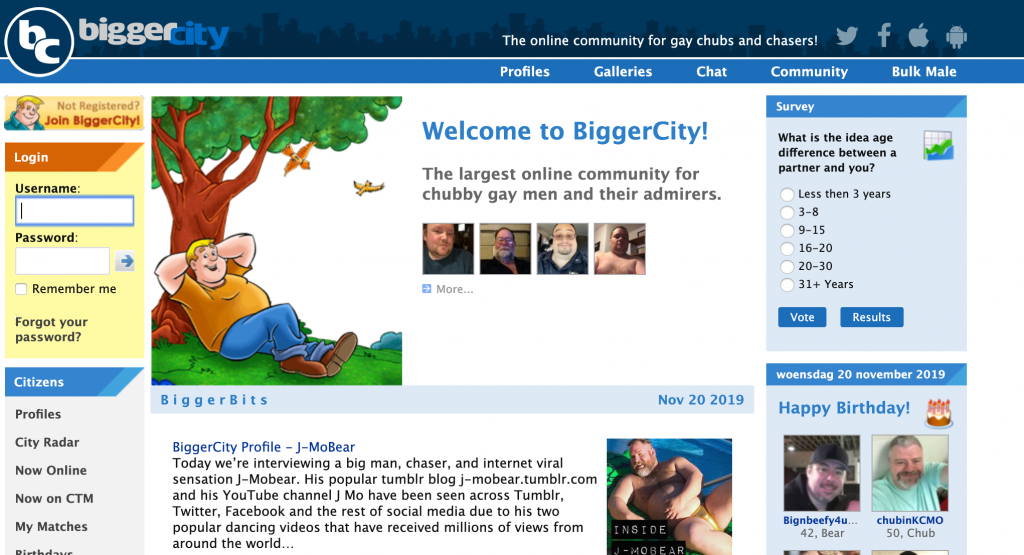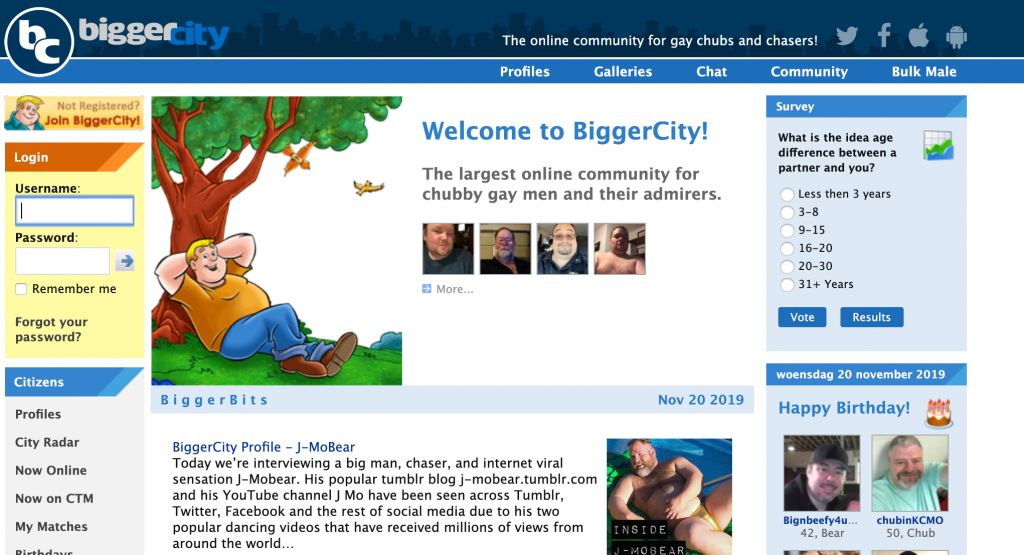 The thing that bothers most of the members in the absence of a more decent verification method. For instance, other websites ask to prove that you are a real user. But BiggerCity asks to complete the captcha and to verify your email address. It gives a chance for fake users to create accounts. And real users suffer from such a peculiarity. You also can't log in via your Facebook or at least Google account.
Search And Profile Quality
The searching tool is great, it shows you BiggerCity members who have similar tastes. You can search with the help of filters. For example, you can add that you are not ready to move to another country or city, and you won't see the profiles of people living far away. Most of the profiles are detailed, they have pictures and people are serious about dating on this site even if they are looking for a partner for casual dating.
You can say that the profiles are detailed since you and other users can add some information about preferences, education, occupation, location, preferences in bed, the ability and willingness (or unwillingness) to move to another country, etc. It's worthy of mentioning that this site has users in different countries, so you can find someone from another country if that is your goal.
Features
This app is different from other apps since it has a feature that can show you different events organized specifically for this community. Moreover, this app is trying to create a very friendly place for people to meet. They can meet in person on different events, or they can use inbuilt features, such as forums and different chat rooms. On these forums, you can discuss different things, ask questions or simply have fun. But there are other interesting features.
Gallery
This thing allows you to upload your photos or your art so that others can see these pictures. Such a feature is allowed only if you are a paid member. Most members are uploading erotic content, but it should be approved by the administration since there is a fine line between something appropriate (erotic, sensual) and inappropriate.
Blogs
This is a feature that most members are thankful for. You can write your blog, tell your stories, thoughts, express things that you can't express while communicating with people who don't understand you or your desires. Moreover, you can tell in your blog about everything you want. If you are a great cook, then write some recipes. If you are a movie fan and you have some reviews, then share your thoughts with other members.
Public Chats
There are different chat rooms for different purposes and topic discussions. You can join these chats and discuss whatever you want. You can also use webcams, but there are specific chat rooms for such purposes.
Events
You can organize your events or join events organized by other BiggerCity citizens. There is a calendar that marks different events that are near you. Yes, this feature allows you to organize events for people nearby. That's a great feature to meet like-minded people.
Recent Visitors
If a free user views your profile, you will be notified. You can visit this person's profile and start a conversation if you like. But premium users can hide their presence while viewing your profile. If you are a premium user, you can choose whether to hide your presence or to allow this person to know that you are viewing his profile.
Safety
The site is not a scam, it's 100% legit. The only thing that worries most of the users is the number of fake accounts. The administration will take care of trolls and fake accounts by blocking them, but they can create other accounts. There is a chance that such a blocked user will create another mailbox and will create a new account. The only thing you can do is to report such users.
Cost
The app is cheap. It's very cheap if you compare it with other sites and apps. Even if you purchase a one month you pay almost 8 dollars. While the membership of other similar sites will cost you almost 30 dollars. If you buy a 12-month subscription, it will cost you only 50 dollars (4 dollars per month). While other sites will oblige you to pay 120 dollars and more.
Customer Support
Members rarely receive answers immediately since the staff is always busy with such things as approving photos, detecting and blocking fake profiles, etc. But you will receive an answer to your question within a day or two.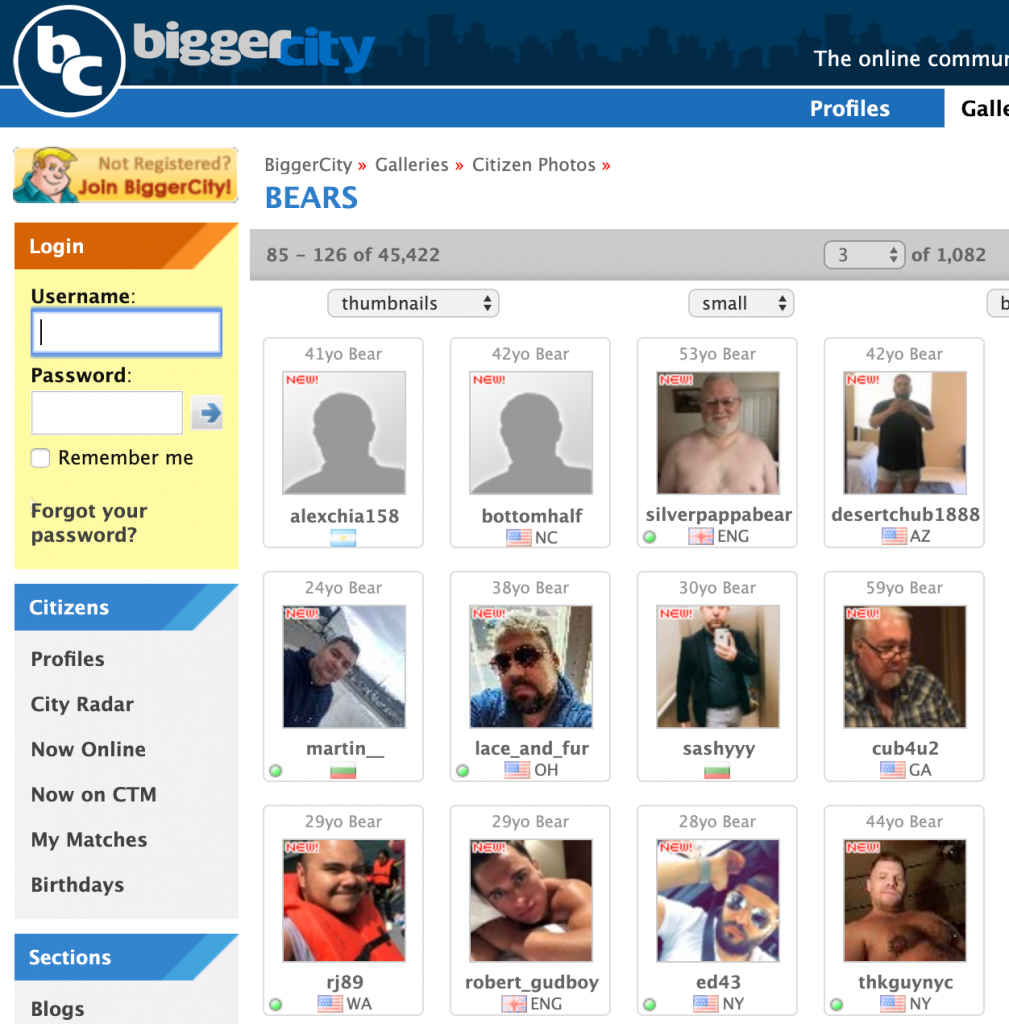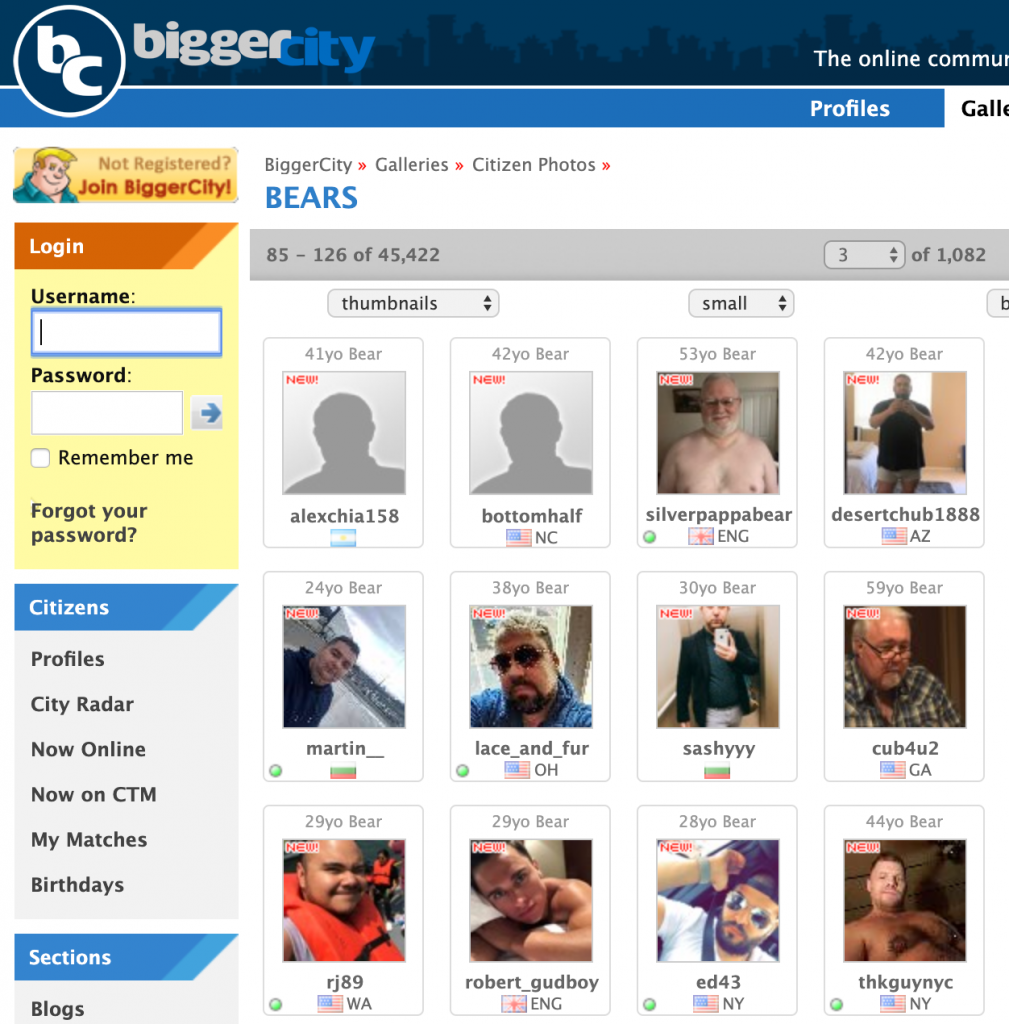 Pros And Cons
Pros
Different events (you can organize or join);
The price of using the app is low;
A nice search with filters and the matchmaking system;
Forums, blogs, chat rooms, etc;
Free messages for everyone;
Private galleries (you can enter only with the invitation).
Cons
Profiles could be more detailed;
There is a lack of decent verification;
Fake profiles;
It can take a week for your picture to be approved.
But overall, the website is decent and it has nice features. It might have disadvantages, but what website doesn't have them? The service is quite good, although you might encounter scammers. The only thing you can do is to report such unreliable users. The staff will block them and they won't bother you again.
Conclusion
Overall, this app is unique and interesting. If you want to meet chubs and bears (if you are a chaser) then this app is definitely for you. In fact, the site is for gay or bisexual men who want to try something different and gain a safe place to communicate and be themselves.