While flirting with a beautiful woman or a handsome guy it is always possible something serious is going to happen. A special connection Between people is a miracle that we are witnessing for ages and it is fantastic. When people are just having fun, flirting, and having a great time, there is a higher possibility to fall in love and get into something serious.
Discovering uDate
uDate is a site that allows you to flirt, to relax, have fun and maybe, to meet your soulmate. People are looking for love on purpose, they look for partners who have similar habits and ideas and there is always a chance for them to succeed. uDate can easily become a real icebreaker for lots of users from around the globe. There are plenty of useful features that can make a search easier and pleasing. This review provides helpful info and descriptions for users to come up with a decision and find their love.
Registration is Easy
The registration process on uDate is a bit different and really easy. There is a great zip code feature that allows users from the same location connect and start a relationship. It works really great and is truly unique. Zip code is required to connect you with people nearby, so insert the zip code of the city where you are currently living or visiting. Since the app is popular in Europe, if you are visiting a European country, you can use this app.
Then the process is standard, create the password, a nickname (or insert your real name without a surname if you like), then your gender, purpose of creating the account (fling, serious relationships, etc.), your age, etc. This is the basic information required on any dating website. Such a process won't take your time, the only thing you will need to do is to Google the zip code if you don't know it. Then you can create a better, more detailed profile or proceed with checking out other people's profiles.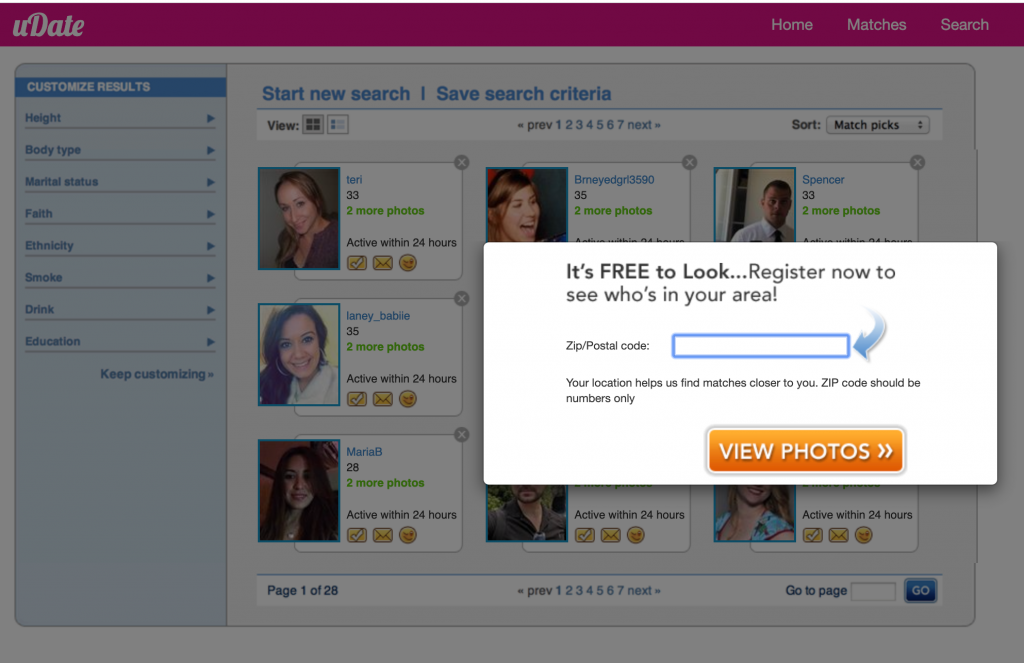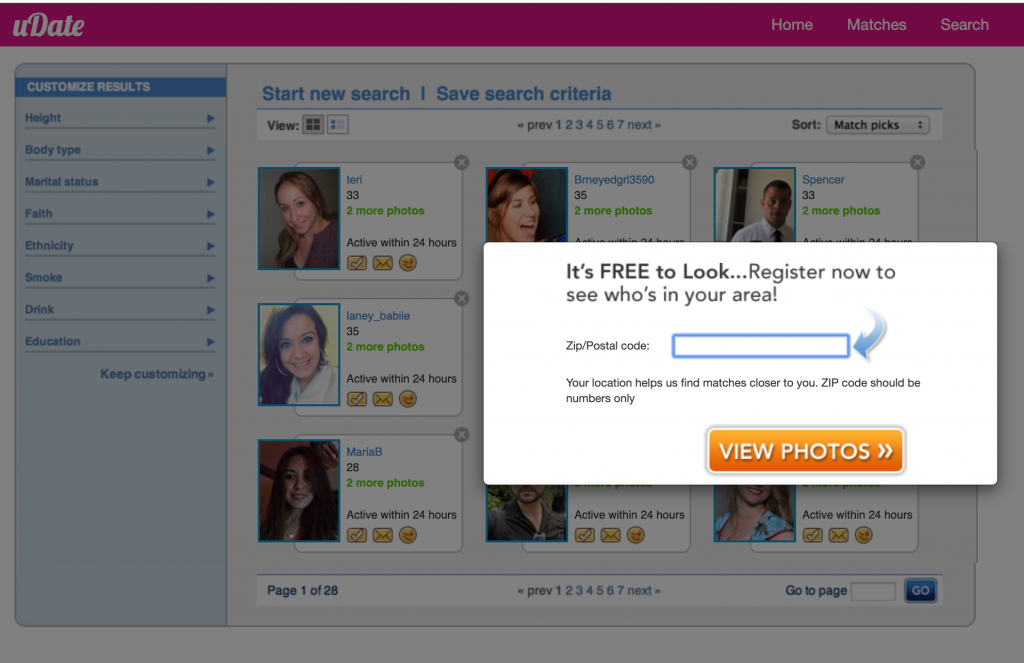 Search And Profile Quality
One of the most important factors to consider when you are looking for a decent dating service is the searching tool. There is always an alternative. The matchmaking system of such sites is simple and can be a great advantage for many.
uDate is a different platform and it can match you with people who you might like. For instance, it will provide you with five daily matches based on your preferences. Yes, you don't even have to use the searching tool, the only thing you should do, is to log in daily and see those matches. It is very useful when users create detailed profiles and share their interests.
Luckily, uDate provides all the members with the opportunity to create very detailed profiles. For example, you can add your ethnicity, height, weight (and other similar parameters), hobbies, drinking and smoking habits, marital status, faith, education, age, occupation, etc. There are a lot of options for users to use and to customize their profiles. That's why most of the profiles are advanced and it is easy for the matchmaking system to differentiate between profiles and to connect those who have something in common.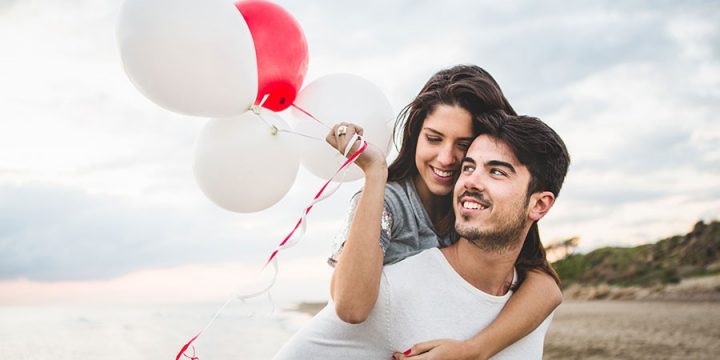 Features
Most of the members who were using the platform state that it's not the most sophisticated and well-developed website that you can find, but it has its advantages. One of the best features of this site is that you can view who logged in recently. 
It would be useful to develop some User Online markers to make the communication process easier. On-time responding is very important in this case. uDate offers another approach and you can see when the user was the last time online.
uDate went further in creating a more healthy and transparent environment and now members can see whether their messages were read. It's a lot easier to understand whether someone is interested in you when you can see when the user was online and whether he or she had read the message. If have sent a message a day ago and it is still unopened, while the user was online several times, it is obvious that you are being ignored. So you can start looking for someone else.
If you upload new pictures, or you are looking at your older pictures, you can also see who had visited your profile and viewed your photos. You will see a list of people who were interested in your photos. You can also receive likes of photos and like other members' photos to show your interest.
As it was mentioned above, the site might not have the best design and versatility, but it certainly has all the needed functions. Everything works properly. The site has a clear-cut design where you can find all the necessary features. Depending on what you are looking for, you can use those features so that your search will be more successful. For instance, you can use a matchmaking system if your goal is marriage and meeting a wife or husband.
Safety
The site is legit and that is proven by the comments of users who enjoyed the website's features. It's not some kind of a scam, although there are fake profiles. Fake profiles are the problem of all the websites, but compared to the number of real profiles, it's not that big a deal on uDate. Although it doesn't have a decent verification system.
Cost
One of the best things about the uDate is that there is a 3-day free trial period. So that you can give it a try and decide whether you like what you see and use. But the membership might be too expensive compared to other sites. One month of using the platform will cost you almost 25 dollars. But if you buy at least three months, then you can save some money.
Customer Support
The support tries to serve as many tickets as possible. Some delays are possible as they have also their weekends.
Pros And Cons
Pros
A free trial period;
Different useful features;
Clear-cut design;
You can see who was online;
Detailed profiles.
Cons
Weak protection;
A low number of users;
But overall, the site is decent.
Conclusion
uDate is worthy of your attention. It has everything that the dating site needs. It's relatively easy to find partners and to flirt with other members.
Visit uDate